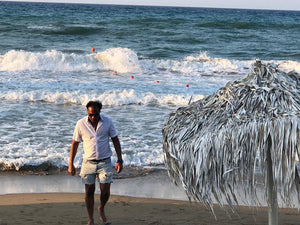 RONIN KAI KARATE
MAN UP BOOK not because you to but because you want to...
Sale price Price $16.00 Regular price
MAN UP  Not because  you have to but because you want to...
Bhinda Rajwans was raised in Montreal, Canada in the 1980s-1990s, which gave him an exceptional background of European, American, and multi-cultural influences, combined with role models of an adult generation who still knew how to guide and teach young men. He entered young adulthood equipped with life skills, positive expectations, and a road map to success. Parents, teachers, and society produced an environment filled with education, life skills, and culture. From that environment, he learned priceless lessons about appearance, dress, manners, fitness, culture, spirituality, and interpersonal relations. The young men of Rajwans' generation were energetic and well-rounded. The adults who raised his generation had one goal: to make their sons into well-rounded adult men. Today, we are missing role models, education, and guidance to help young men transition to adulthood. This book is an attempt to help men of all ages to examine and improve their behavior, skills, and thought processes in order to become fully functional adults.